Soulful and Shamelessly Melodic Indie-Rock
---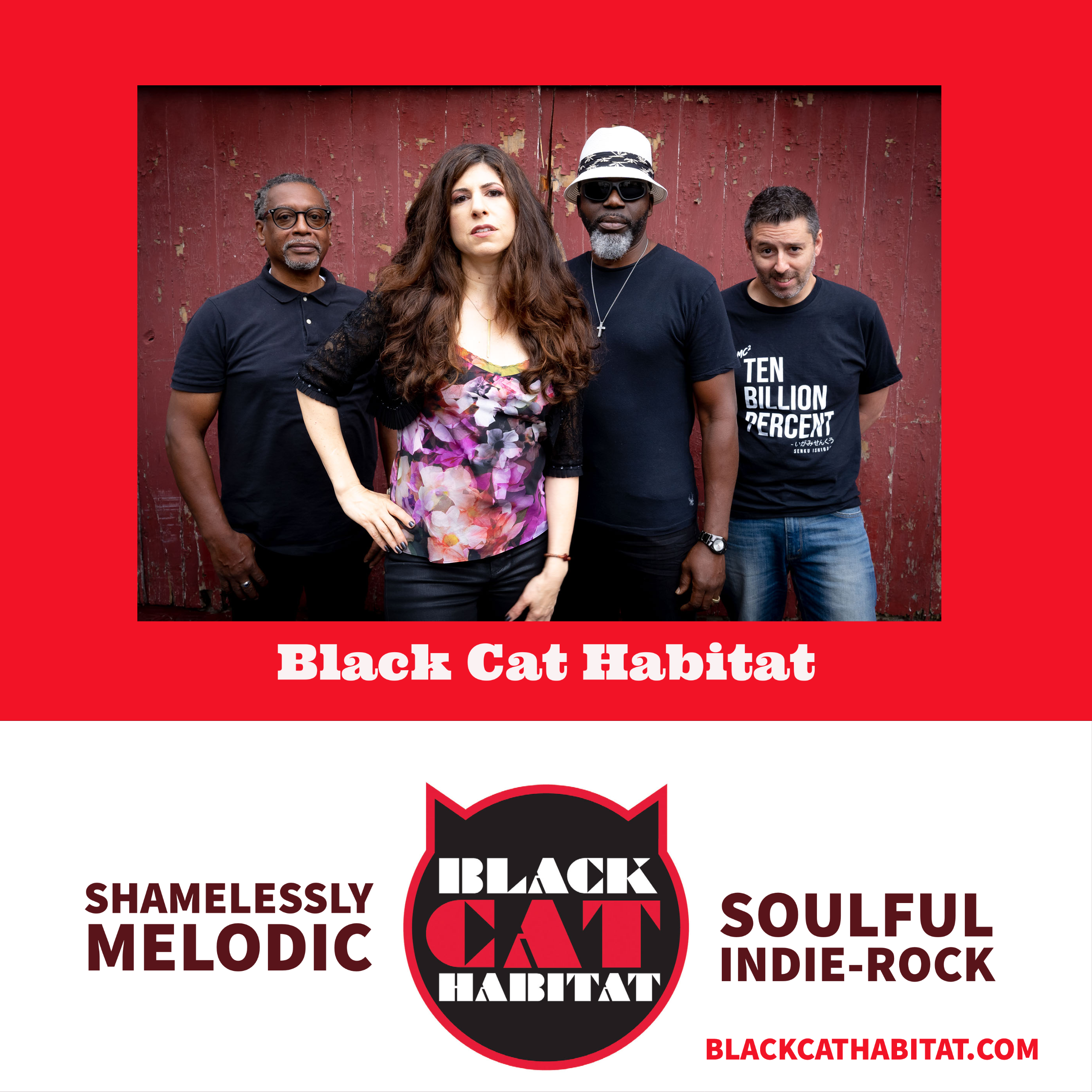 MUSIC! MUSIC! MUSIC!
---
ABOUT BLACK CAT HABITAT
Black Cat Habitat is a soulful and shamelessly melodic indie-rock band with a beautifully-worn 90's sensibility, led by singer-songwriter Rachel McCullough, with lead guitarist Neal Blumberg, bassist Tony Simpson, and drummer Jay B. Wade. Performing original songs about longing, triumph, and finding your own habitat, Rachel's unique vocals have been described as "wickedly sweet" and "captivating" drawing comparisons to Gwen Stephanie, Maria McKee and something undefinable.
Broke My Heart
Black Cat Habitat's high-energy shows feature soaring choruses, texture-laden guitars, undeniable groove, and and a back-beat-on-lock.Making new friends wherever they play, every Black Cat Habitat performance delivers soul and sunshine.
L.O.V.E.
Black Cat Habitat loves bringing their good vibes into the ears of audiences at clubs, festivals, and private events, and they can't wait to bring them to yours!
Becoming (Make a Little Room)
---
Friday 12/03/2021 
Solo Acoustic Set in Support of International Day of Persons with Disabilities. Zoom Livestream.
Free Registration and Schedule at tinyurl.com/cabaretshow21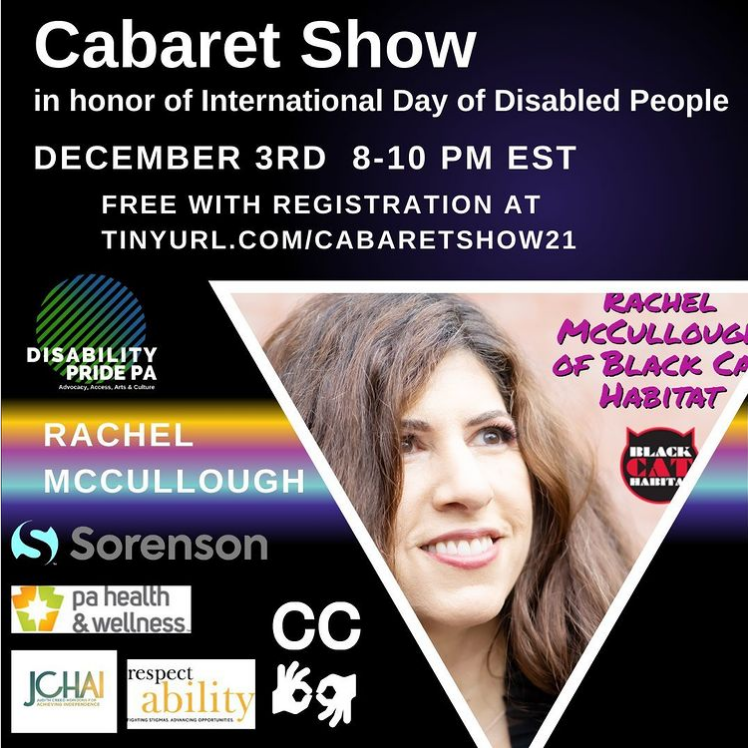 ---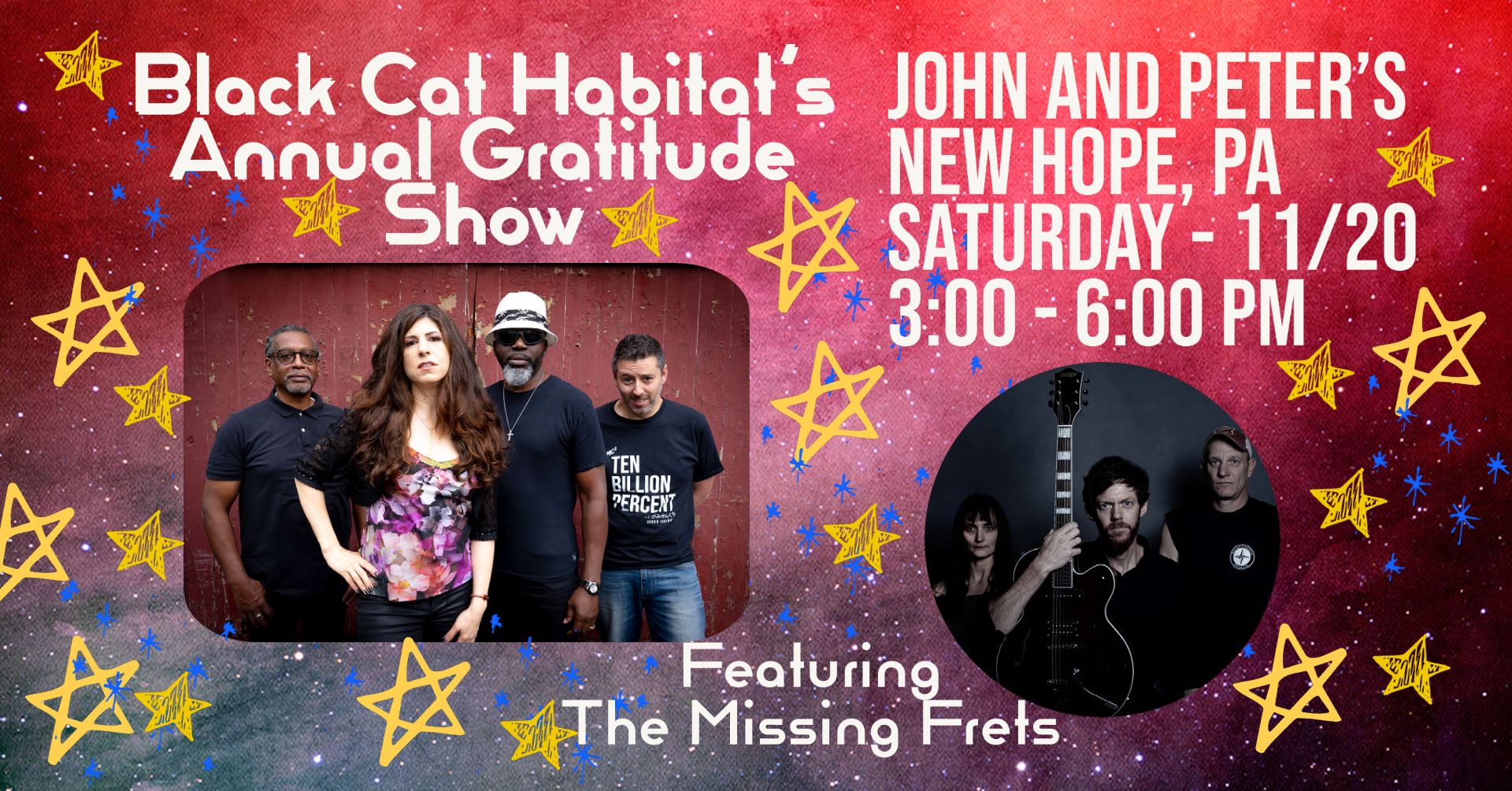 Saturday, 11/20/2021
96 S Main St  New Hope, PA 18938
Featuring The Missing Frets at 3:00 p.m.
Black Cat Habitat plays 4:00 - 6:00 p.m.
---
Performance Video
---

Connect with Black Cat Habitat
Solo acoustic set in support of International Day of Persons with Disabilities.
"Somebody Brought You Home" Performance Video
"Jam the Signal" Official Lyric Video